What We Do
Fabricated Metals is the trusted provider of OEM & custom metal fabrication solutions for the major railroad, communication, transit and power industries. We specialize in, but are not limited to custom manufactured instrument houses and enclosures, junction boxes, battery cabinets, and steel foundations.
We have the facilities and capabilities to provide high production fabrication of any kind utilizing a variety of metals. We provide full service from engineering, to fabrication, and integration for our customers and quality is always our top priority. Fabricated Metals continues to push forward with quality and process improvements to further strengthen our commitment to superior product quality, our customers, and our position in the marketplace.
Family
Our people are the backbone of this organization. The FM culture is made up of extraordinarily talented individuals and their collective passion for results and the industries we operate in. Teamwork is core to our success. Everyone at FM is a family and part of a team, giving us a competitive edge to leverage our combined talents and problem-solving skills. This culture allows for proactive and reactive responses at a pace that simply put, is un-matched.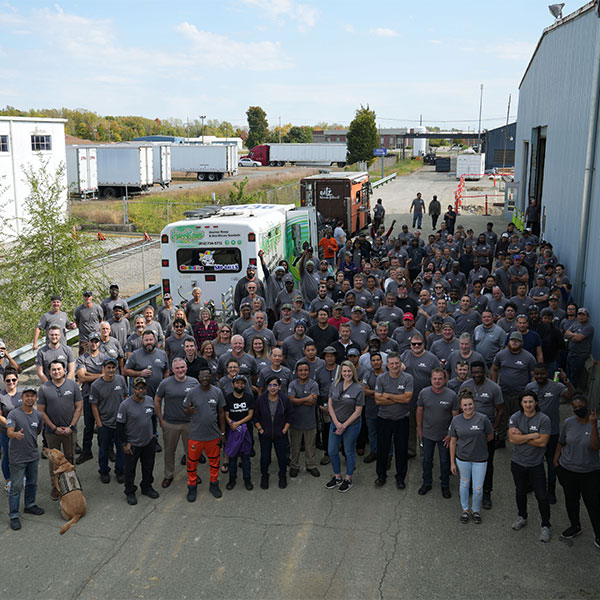 Customer Support
Prompt and knowledgeable answers, based on decades of experience by our tenured staff, make customer service and support fun at Fabricated Metals. Want to talk industry? We have you covered.
Quality
Fabricated Metals' goal is to meet and exceed our customers' expectations. Fabricated Metals is committed to achieving total customer satisfaction. Implementing and maintaining an efficient, effective quality management system has guided our strive for top quality solutions for our customers. In addition to our continued process improvements, the ongoing training of our staff and dedication to understanding our customers' unique needs.
New Product Development
FM's dedicated Research and Development team focuses its efforts on providing innovative solutions and value-add for our customers. To keep our products in-sync with changing industry demands and regulation, our team is tasked with staying on top of industry trends, analyzing products, and working closely with our engineering staff to develop and test prototypes. This drive never stops as New Product Development is always churning at Fabricated Metals. The results set the standards for quality.
Company Information
Founded in 1955, Fabricated Metals is the preferred partner of rail, transit, communication, and energy storage OEMs. Fabricated Metals is a privately held, family-owned business. We continue to grow and expand our market share as a leading supplier because of our people.
Fabricated Metals is a Division of Fabricated Metals, LLC.
Other sister companies: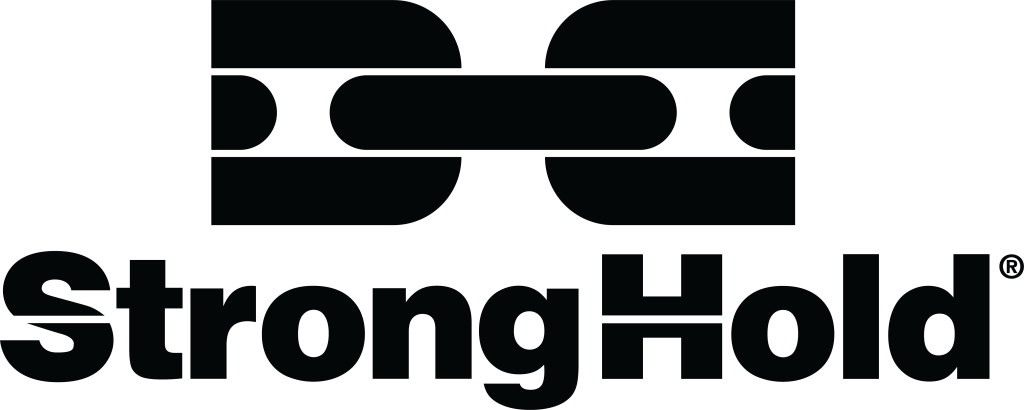 Strong Hold is a manufacture of steel products for material handling and workspace storage. They specialize in working with 12, 14, and 18-gauge steel to build industrial cabinets, workbenches, tool carts, lockers, and much more!
Visit their website at: www.strong-hold.com

Utility Metals is the leading manufacturer of outdoor lighting brackets, mastarms and poles serving the led retrofit, O.E.M. and utility industries. Utility offers a full line of adapters, reducers, tennons and custom fabricated solutions.
Visit their website at: www.utilitymetals.com
Deliveries
Delivery dates are estimated dates only, and unless otherwise specified, are estimated from the date of receipt by Fabricated Metals of purchase order, complete technical data, and approved drawings.
In estimating such dates, no allowance will be made, nor shall we be liable directly or indirectly, for delays of carriers or delays from labor difficulties, shortages, strikes or stoppages of any sort, fires, accidents, failure or delay in obtaining materials or manufacturing facilities, acts of government affecting us directly or indirectly, bad weather or any causes beyond our control or causes designated as Acts of God or forces of nature by any court of law, and the estimated delivery dates shall be extended accordingly. We will not be liable for any damages or penalties, whatsoever, whether direct, indirect, special, or consequential, resulting from our failure to perform or delay in performing unless otherwise agreed in writing by an authorized officer of Fabricated Metals.
Fabricated Metals will issue an invoice to the buyer as of the ship date of the product OR at agreed upon ship date, whichever comes first, unless otherwise agreed upon. Fabricated Metals will hold product for shipment until customer specifies new ship date, not to exceed 10 business days later than original agreed upon ship date, after which time, Fabricated Metals will charge customer a storage fee.
Warranty
Fabricated Metals warrants all goods of our manufacture to be free from defects in material and workmanship under normal use and service. Any goods found to be defective, upon examination by us, within 12 months from date of shipment, shall be repaired or replaced by us without charge, FOB factory within the continental United States. All export taxes, fees and duties occurring from warranty shipments beyond the continental United States will be the customer's responsibility.
This warranty shall be null and void and of no effect unless we are notified of such defect, all within 12 months from date of shipment. Such notification shall be directed to the office of Fabricated Metals. No goods shall be returned without prior written approval.
Explicitly excluded from this warranty are: special finishes and labor required to remove and/or reinstall original or replacement parts.
This warranty does not cover damage caused by improper installation, overloading, accident, improper storage, or neglect, alterations, modifications, or additions.
Fabricated Metals warrants the items purchased from other manufacturers only to the extent of the normal warranty of these manufacturers.
The above warranties are given in lieu of all other warranties express or implied, including without limitation, the warranty of merchantability and the warranty of suitability for a particular purpose. It is expressly agreed that Fabricated Metals assumes no liability for liquidated damages arising out of a breach of contract, including any warranties arising there from, and buyer's remedy shall be limited to repair, or replacement of defective parts as described above.